NALSAROVAR
the eco village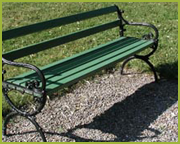 All its projects come with ample greenery, spacious and modern design and the best of amenities and of course, luxury. If you are looking for an exotic living , your search ends at India Green Reality Company, a company which is driven by strong fundamentals on providing real quality constructions and furnishing luxurious living spaces with elegance and finest amenities.
We take utmost care to provide eco-friendly surroundings at all our residential schemes by meticulously planned outlays. Our residential schemes cut across all the sections of society; from the elite through the middle class to the lesser privileged.
Greenland's Plotted Schemes provide the perfect setting for Peace, Tranquility, Serenity and Recuperation. One can smell the flowers, hear birds chirping or just hide in the color green, which is pure and abundant. These are the much-needed catalyst to replenish one's energies and rejuvenate oneself.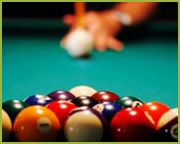 The company enjoys a sound financial base , infrastructure and has requisite experienced man power to undertake many large projects simultaneously. However, in our endeavor to do a quality job to the entire satisfaction of the customers, we are selective in choosing all our projects.
A Vision to mould perfection and beauty incessantly in all our endeavors. Lush green surroundings along with snow-white clean environment typify our buildings. Minute details like, the amount of artificial lights required in each constructed area and innovative plans to limit water wastage are just some of the steps for creating an enviable atmosphere for our clients. After all, creating an exquisite environment is our attitude.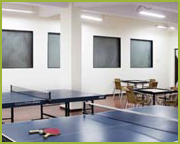 IGRL has brought an evolved and futuristic approach, redefining the architectural style and culture. Picture perfect homes, thriving commercial centers... IGRL is a construction company in India with an expert team of Architects, Civil engineers, Builders and contractors. IGRL specializes in all forms of construction
Plot No. :
Plot No
Plot Size (Sqr Yard)
Status
How many Plots are there?
There are more than 3000 units.
What would be the possession time?
Possession will depend on selection of Phase.
How many phases are there?
There are total four Phases named I, II, III and IV.
Is the indicated area super built up? if yes, what would be the percentage?
Yes, area indicated in the list is Super built up and it is as per phases.
Project is in which Village?
Project is in Zamp village, Bavla Nalsarovar Road, Sanand, Ahmedabad.
Are there internal/external changes allowed?
Minor internal changes are allowed but external changes are strictly not allowed.
How far is this place from city/Airport/Railway station?
Project location is 65 kilometers far from Airport, 60 km from Railway station, 52 km from Sarkhej, 48 km from S.P.Ring Road, 32 km from Sanand, 17 km form TATA Nano Project.
What about security of the society?
There will be Compound Wall.
What is the project is about?
It is a residential Ploting bungalow scheme.
What will be the plot area for the Bungalows?
The plot area varies from 150, 300, 450, 600 sq.yard and more.
Why you are not providing compound wall?
Greenlandtself suggests the concept of Greenland. So for getting maximum benefit from the natural atmosphere we have introduced this freedom concept.
Documentation cost, and to be borne by whom?
Documentation cost has to be borne by the purchaser.
Can client make premature full and final payment of the remaining amount in installment scheme and can he finish the sale to acquire possession at a premature time?
Yes.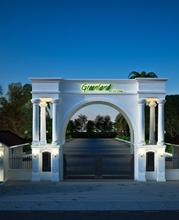 There is a team of people comprising of Civil Engineers, Supervisors, Marketing Personnel and Finance & Administrative people who are actively involved in the management of the group.

Architect and Interior designer :
Kunal shah
Structural Engineer :
Achal Parikh
Legal advisor :
Vaghasiya And co.
Landscap Consultant :
Drashti Biotech.